As a business owner, having a clean and efficient website is one thing that can contribute to your company's success on the Internet.
Maybe now is the right time to think about your website, whether it needs a redesign or a completely new one.
Before you start, there are a few things you need to keep in mind.
In this article, we'll show you how to make a perfect clean website design that will look great and be easy to use. So, let's get started!
What Does "Clean" Website Design Actually Mean?
When you're designing a website, it's important to keep the overall design clean and easy to scan.
This means using plenty of white space and keeping the most important information at the top of the page so that it is always visible and accessible to users.
A clean design is easy to navigate, and users can find what they're looking for more easily.
Plus, that website design usually has clear CTAs, which can help encourage users to take the desired action.
In addition, clean websites should load quickly and are easy to use on mobile devices, because they are designed with simplicity.
As a result, clean website designs are practical and user-friendly.
Rules for Simple and Minimize Clean Web Design
When it comes to web design, clean and simple design is often the best. But what exactly does that mean?
In general, a clean website design means avoiding clutter and unnecessary additions. This can be achieved by following a few basic rules.
Stick to a limited color palette and use fonts that are easy to read. Avoid overloaded or confusing animations and graphics.
Sometimes, less is more, so keep your layout simple and easy to navigate and avoid overloaded or confusing animations and graphics.
And finally, try to make it lovely for users.
By following these rules, you can create a clean, minimalist website that is both easy to use and visually appealing.
Below, take a look at great tips for creating a clean website design.
Top 7 tips for creating an amazing clean website design
A clean website design is essential for any business that wants to create positive and professional impressions.
Fortunately, creating a clean and sleek website design is easier than you might think. Here are 7 great tips to get you started:
1. White Space or Negative Space is a Powerful Tool
Lots of white space or negative space is an elementary aspect of clean design.
Good use of this space can help you create a clean and uncluttered look of your website that is easy on the eyes.
When used properly, the main role of white space is to highlight key SEO content and draw attention to important information.
In addition, that space is not always literally white, if you use color in a negative space mind the contrast and readability.
So, if you're looking to create a clean and stylish website, be sure to make use of plenty of white space.
2. Focus on Content
Quality content, the right keywords, and relevant facts contribute to better optimization and positioning.
A well-designed website will be easy to navigate and will put your content front and center.
Good content is important because your website visitors can find what they are looking for quickly and easily.
Additionally, your content should be visible without having to scroll down or click through a lot of links.
Don't forget, sometimes less is more.
Finally, good SEO can make a potential customer take an action on your site or make him return to your site again.
3. Usability First
When a user visits a website, they should be able to easily find the information they are looking for without feeling overwhelmed by too much text or too many graphics.
The layout of the website should be simple and logical, and the navigational elements should be easy to use.
In addition, the website should be designed to load quickly and be compatible with all popular browsers.
By keeping these factors in mind, website designers can create websites that are both user-friendly and visually appealing.
4. Use different Fonts
One of the great things about website design is that there are so many ways to personalize your site and make it your own.
A simple way to do this is to use different fonts to highlight specific sections of your site.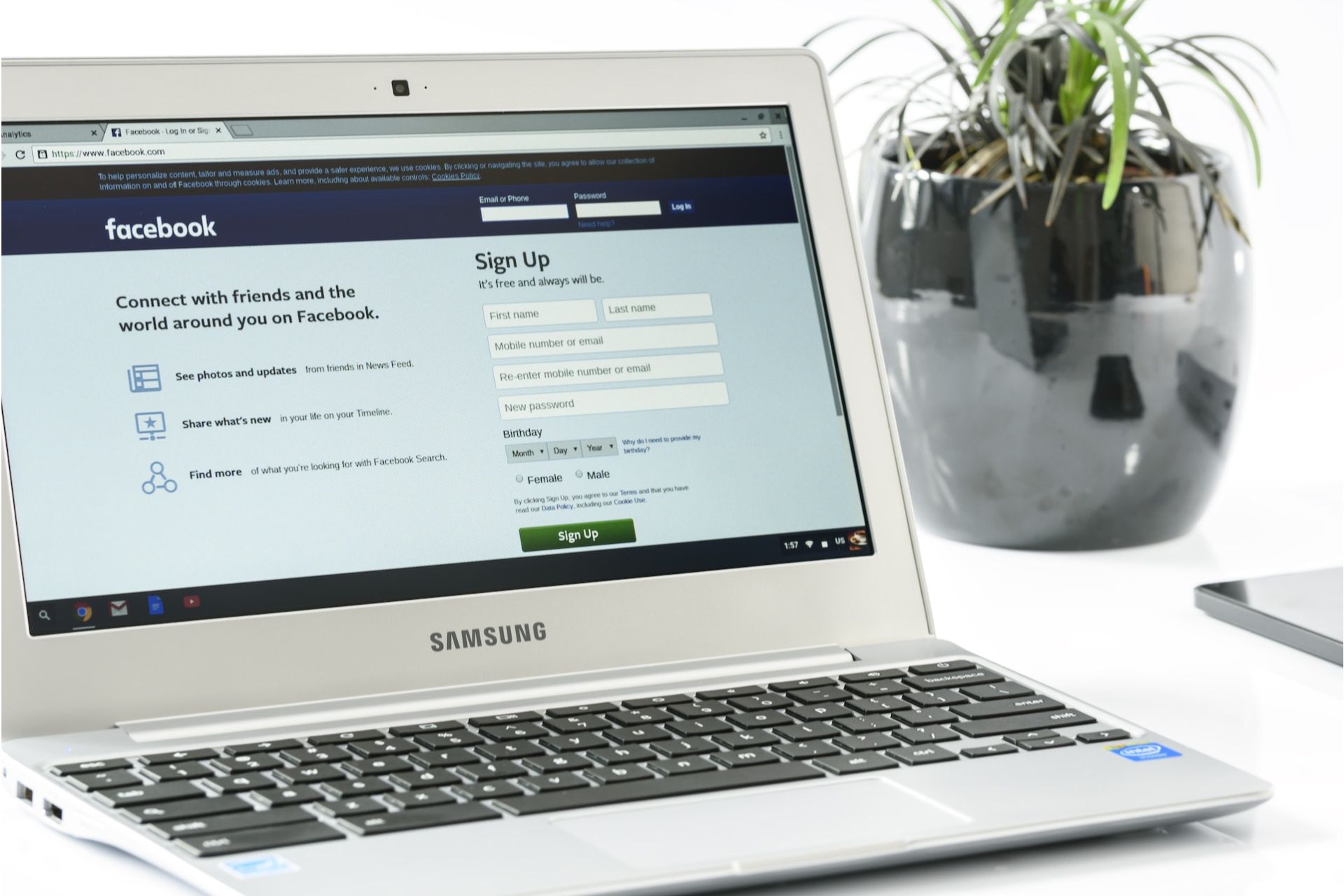 This can be a great way to add visual interest and help visitors find the information they're looking for more easily.
Just be sure to use fonts that are easy to read and complement the overall design of your website.
5. Be careful with Colors
Anyone who has ever looked for a new web design knows that there are an endless number of color schemes to choose from.
While it can be tempting to go for a bright and bold look, it's important to remember that less is often more when it comes to web design.
Use colors that work well with your brand and other designs, but avoid overpowering things with too many colors.
According to research, more than three colors can be too much. A clean website design is often more effective than one that is overloaded with colors.
When in doubt, keep it simple and let your content speak for itself.
6. High-Quality Imaginary
When it comes to website design, clean and crisp images are a must.
Clean images are high-quality pictures with even lighting, good color saturation, and sharp focus, without any blemishes or distractions.
Not only do they create a visually pleasing aesthetic, but they also help to convey the message of your website more effectively.
In a world where first impressions are everything, it is essential that your website makes a good one.
By using clean and quality images that are pleasing to look at and easy to understand, you can ensure that your website design is professional and polished.
In addition, good pictures can also help to create a more user-friendly experience.
By decluttering your web pages, you can make it easier for users to find the information they are looking for.
As a result, clean images are an essential part of creating a clean website.
7. Call To Action (CTA)
When it comes to promoting your products or services, effective placement of CTAs is more than crucial – they can be the difference between a successful sale and a lost customer.
Calls-to-action (contact, links, buttons…) should be placed in highly visible areas, such as near the top of the page or in the middle of the page so that they are impossible to miss.
The text in the CTA field should be clear and concise, with a strong call to action.
For example, instead of "Click here," try "Buy now!". Make sure that the button is clickable – many customers will become frustrated if they click on a button only to find that it doesn't work.
By following these simple tips, you can ensure that your calls to action are effective and help to boost your bottom line.
Examples of the Best Clean Websites to Inspire You
Have you ever visited a website and been immediately struck by how clean and well-designed it is? If so, you're not alone.
In recent years, there has been a trend toward clean website design, and many businesses are now striving to create a similar look for their own sites.
By stripping away unnecessary elements and focusing on the essentials, clean websites are able to provide an enjoyable and user-friendly experience.
If you're looking for some inspiration, here are ten examples of the best clean websites that are sure to impress:
Apple
As one of the world's most iconic brands, it's no surprise that Apple has an incredibly clean website.
From the minimalistic homepage to the well-organized product pages, everything about the site is designed to be as simple and straightforward as possible.
Google
Another major player in the tech industry, Google is a company that places a strong emphasis on clean website design.
The search engine giant's homepage is notoriously minimalist, featuring nothing more than a logo and a search bar.
And while other Google properties like Gmail and Maps have a bit more going on, they still maintain a clean look that is easy to navigate.
Airbnb
The popular travel rental site, Airbnb, is another great example of a clean website design done right.
Their homepage features beautiful photos and an easy-to-use search tool, making it simple to find the perfect rental for your next trip.
And once you've found a place you like, the booking process is quick and easy thanks to the clear design of the pages.
Zara
Zara, a well-known fashion brand, uses a clean website design that is both user-friendly and visually appealing.
The website is easy to navigate, and the products are displayed in a clear and concise way.
The clean design makes it easy to find the information you're looking for, and the simple layout makes it easy to choose the items you want to purchase.
Adidas
This famous store of sports equipment has a clear website that is easy to use, with a focus on its products and the Adidas brand.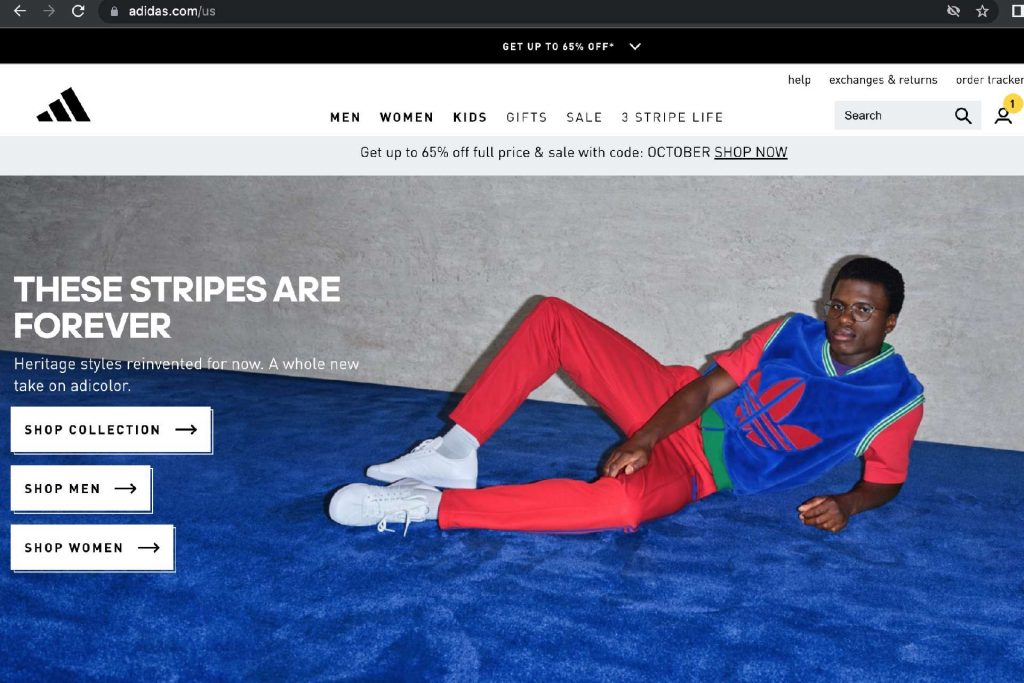 There is no distractions or gimmicks, just a simple and effective layout that lets visitors find what they're looking for quickly and easily.
Bang and Olufsen
This is another example of a good clean website design.
Bang and Olufsen's website is designed in a way that makes it easy to find what you are looking for, whether you are looking for information on a specific product or just browsing the range.
Ikea
Ikea's website is clean and well-designed, making it easy to navigate and find the products you're looking for.
Prices are clearly listed, and product descriptions are helpful without being too long.
There are also plenty of quality photos, so you can get a good idea of what the product looks like before you buy it.
Mailchimp
Mailchimp's website is designed to help you to find out everything you are looking for on their website.
Simple lines, fonts, and colors make it easy to use and therefore this is one of the examples of a good clean website design.
Shyft Network
The Shyft Network website is a clean and straightforward way to learn about this powerful blockchain protocol.
The website provides an overview of the protocol, its features, and its potential applications.
It also includes a blog that discusses recent news and developments relating to Shyft Network.
Starbucks
Navigation of the Starbucks website is straightforward, and the overall layout is clutter-free.
The use of white space makes the website feel spacious and open, and the color scheme is calming and professional.
The fonts are easy to read, and the photos are high-quality and visually appealing.
Overall, the Starbucks website is polished and professional, and it provides a great user experience.
Conclusion
We hope that this article has helped to clear up some of the confusion around clear website design and give you a few ideas on how to make your own site more user-friendly.
If you need a new website or if your website is outdated and in need of a redesign, we have a great solution for you!
Our team at W3 Lab is passionate about helping businesses grow and we would be happy to discuss your specific needs and come up with a digital solution that works best for you.
For more information about our service, visit the following link.
Thanks for reading!