In this blog post, I will talk about keyword research, why it's important and how you can do it.
If you follow these instructions, you'll be able to do your own keyword research.
What is keyword research?
Before we answer this question, it's important to know what keywords are first.
What are the keywords?
Keywords are terms that users type into their search engines. There are two kinds of keywords: short-tailed keywords and long-tailed keywords.
The difference between them is that short-tailed keywords are generic terms, such as lamp, clothes, food, hats, etc.
Long-tailed keywords, on the other hand, are far more specific, and the following examples will tell you everything you need to know about them: desk lamp, woolen winter clothes, festive Christmas food, hats with wide brims and so on.  
It only makes sense that there are far more search results for short-tailed keywords and therefore, it is significantly harder to rank for them on top of search pages.
So, when starting off with SEO, long-tailed keywords are the first on the list.
Why do we need keyword research?
'I made a website where I'm selling desk lamps, why do I need keyword research if I know exactly what I'm going to be writing about?' – That's a good question, but it's not that simple.
The main goal of keyword research is to find the words and phrases that people type into their search engines. You won't be able to know this if you don't do your keyword research.
Another important part is competitiveness, or the ability to rank first for those keywords. You won't be able to achieve this by writing about random topics.
That's why it's important that we have answers to three questions:
What are people searching for?
In which format are they searching for the keywords?
How many people are searching for certain keywords?
Keyword research is the first step in SEO and it affects finding topics to write about, on-page SEO, as well as promotion. Another crucial thing is learning how people think, their likes, dislikes, wants, pretty much everything related to your target audience.
How to do keyword research?
There are different ways of going on about this, but I will explain my steps of finding keywords. I'm sure there are many other ways, some maybe even better, but so far, this method proved to be very effective in practice.
What I usually start with are autocomplete functions of Google and YouTube Suggest.
Google and YouTube Suggest
When you type a term into Google before you press enter you will be a number of suggestions. These are Google's suggestions and we get them from the search engine itself, which makes them valid data.
Here's an example: I typed in 'search engine optimization' into Google and got the following results: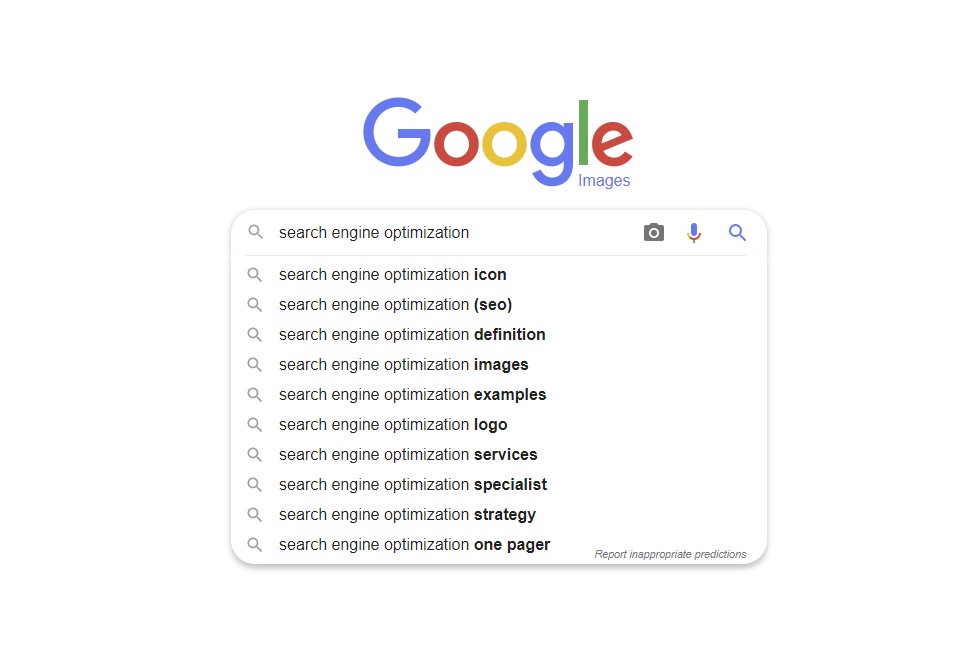 So, what people are looking up are definitions, examples, services and strategies related to SEO. These are very useful and are definitely worth marking down.
Youtube keyword research quick tip:
If you make YouTube videos and want to optimize them, then you will need to look at the YouTube search engine suggestions. We get them the same way:
The difference between the two searches is obvious: this one contains the word tutorial, which is something YouTube is known for.
Here's a tip: There's a tool called Soovle, which can give you suggestions of a huge number of search engines at once, such as Wikipedia, answers.com, Bing, and so on.
Google related keywords
At the bottom of the search page, Google displays a number of searches related to the phrase that is getting looked up:
This gives us the knowledge of new keywords, like jobs, course and techniques, so add them to your keyword list.
If you need any more keywords, you can click some of these results, and click the next set of results. This will provide you with more than enough keywords.
Wikipedia and keywords
This may seem like an odd choice, but Wikipedia is a sea of keywords. If you type in a short-tailed keyword, such as tea, in the Wikipedia search engine, you'll get a ton of keywords related to this term.
Number 6 gives you long-tailed keywords and related keywords that you can use for writing your blog post. If you look through the article, you'll find many more.
Reddit keyword research
Reddit is a great way of finding new topics to write about and for finding quality content as well. You can find a ton of questions to which you can give answers to in your blog posts.
You can see that the SEO subreddit is very popular, with over 120.000 members. If you click it, you'll see a number of interesting posts:
The first two posts are something you can write about: you can make a guide on the first post and an interesting article about the second one.
How to find keywords through forums
Forums are quite useful when it comes to finding all sorts of information related to a topic, but also questions and keyword research.
If you type 'keyword + forum' into Google, it will display a ton of useful stuff. You'll get different forums related to the topic of interest that contain plenty of questions, answers, as well as keywords.
Here's the results for my 'search engine optimization + forum' search:
If you click any of the links, you'll get new keywords related to the term.
Forums are a great way of getting to know your target audience, what they like and dislike, and everything related to your topic. This way, you're not only getting keywords, but also quality content, which, in the end, is the most important thing of all.
My favorite tool for keyword research – Ubersuggest
Sure, there probably are better keyword research tools, but this is the first one I found when I was learning SEO, which is why it's my favorite. It is also getting better by the day and introducing new useful options.
With the help of Ubersuggest, you can find a huge number of keywords related to a term or field. It enables you to learn the volume of a certain search (they're not 100% accurate) and will give you a huge number of related keywords.
The best thing about it is that you can export all the keywords you get in the form of a CSV spreadsheet.
Important: this tool is free to use.
How to use Ubersuggest
Ubersuggest is used by typing in the keyword in the middle, choosing the language and pressing enter. What follows is the display of a ton of results about what people are looking up on Google that is related to your keyword.
On the left, there is a small menu where we can pick Keyword Ideas, and it shows us the related words for the 'search engine optimization' keyword. For every keyword, we get a PD, SD, Volume and CPC.
PD stands for paid difficulty, or a scale from 1 to 100 that tells you how hard it is to rank for that keyword in Google Ads. SD stands for SEO difficulty, Volume tells you the monthly amount of searches, and CPC stands for cost-per-click, for Google Ads as well.
On the right are best ranked links for a keyword, which also gives us useful data.
There are also other useful tabs: Related, which contains related keywords, Questions, Prepositions and Comparisons.
You can export all of this in a CSV format.
Ubersuggest can also be used for domain analysis and will display keywords used on a certain domain.
Google Trends for KW research
This is another one of Google's tools that is free and can help with keyword research.
Just like in Ubersuggest, you'll need to select the country of your target audience. Then, in the field in the middle type in the keyword, you're interested in.
We will then get the popularity of the keyword, and if we scroll down, we will see related searches:
Google Keyword Planner
Google Keyword Planner is another free tool of Google's and is used by a number of people.
It will give you keywords, their monthly search volume, competitiveness level and cost-per-click of a campaign.
However, it was made for Google Ads campaigns, so its use is limited.
Despite this, it was a great use, which is keyword research related to a certain domain.
Keyword Sheeter for generating numerous keywords
Keyword Sheeter is a great way of finding a huge number of keywords. The way it works is, after you type in a keyword, it start generating searches. You can let it run and after half an hour, you'll have over 20.000 different related searches.
You can export all the keywords in a CSV format and the tool is free to use. The only bad thing about it is that it doesn't show the volume or competitiveness of a keyword.
Answer The Public – for finding questions
This website lets you learn about the questions that people ask and contain your keyword. Here's the Answer The Public result for 'search engine optimization':
You get a ton of questions that you can use for your keyword research, as well as topics to write about.
Ahrefs – premium tool for keyword research
I saved ahrefs for last, which is the most popular backlinking tool among SEO experts. It has a Keyword Explorer, which can help in your keyword research.
You can watch the following video to see how to use this feature:
Keyword Explorer will help you find thousands of keywords and a ton of data related to them. Some information about keywords can only be gotten through this tool, which is probably why you have to pay for this tool.
What follows keyword research?
We finished our keyword research and got a long list, which includes short-tailed keywords, long-tailed keywords, questions, and related keywords. So, what's next?
After we gather enough keywords related to a topic, what follows is the writing. We take one either short or long-tailed keyword which we think we have enough information about and come up with a blog post or page title.
Recommendation: Don't come up with topics this way and keep in mind your SEO strategy.
Then, using long-tailed keywords, questions and related keywords, start writing quality content.
The aim is to answer as many questions as possible and to mention and talk about as many keywords as you can. What's most important is that your post really does have some value.
It is crucial that, after reading your text, the reader really learns something. Don't overstuff your text with keywords and make sure that your text is as quality as it can be.
I hope you learned something from this blog post and I also hope that after reading this article, you will be able to conduct your keyword research on your own.
Thank you for reading!