It's hard for me to come to terms with some of the trends for 2020, but just like every other person who does social media marketing, I know that changes are inevitable and that we have to embrace them in order to maintain relevance on social media.
In this blog, you will find 9 things that I think will social media trends in 2020.
The text is a bit lengthy, and it will take about 11 minutes to read. Let's begin, shall we?
1. TikTok – a phenomenon that became a standard
When I mentioned things that I didn't believe would become a trend, TikTok was the number 1 on that list.
This social media with a very weird concept is probably the new Instagram. And when I say the new Instagram, I mean a social media that has a ton of popularity.
The reason for this? The number of people active on the platform every day which just keeps growing.
With more than 1.5 billion app downloads, it definitely deserves our attention. Additionally, 41% of users are 16-24 years old, so TikTok is the best choice if they are your target audience.
Now that the content creator competition still isn't huge, you can create an account and secure your place on this social media for the future. In just a few months, you can gain tens, if not hundreds of thousands of followers. Try to start from 0 and reach 100k followers on Instagram, and you'll realize it's not as easy as it is on TikTok.
Now that we've seen why TikTok is a must-have social media for 2020, let's have a little chat about social media diversification.
2. Diversification – all the social media you're on
Having 3-4 social media accounts for your business is almost a must, and you can use 90% of your energy on the one where you have the most success.
In 2020, it won't be easy. If you want to have a ton of presence on social media, you will have to make content for 7-8 platforms.
Aside from Facebook, Instagram and Twitter, you will have to start posting on the following social media platforms:
YouTube
LinkedIn
TikTok
Pinterest
WhatsApp for Business
I've already explained the significance of TikTok and why you should use it, and now I will explain YouTube, LinkedIn, Pinterest and WhatsApp for Business.
YouTube
This is the ideal platform for posting 'behind the scene' videos, just like socializing videos of your business. As we all know, video is a very interesting format, and through YouTube, you can keep your audience engaged with new and interesting content.
A good example of a company's YouTube account is Business Insider. Almost every day, they share interesting videos from the business world, and that way, they are generating hundreds and hundreds of visitors.
It is noticeable that they put in a lot of effort into recording the videos and topic choices. They are very interesting, even in the final cut. Here's an example:
That would be a YouTube company account.
An example of a great personal Youtube account which has an incredibly good effect on the company that person is working for (or owns it) is Valuetainment.
Through sharing content with value, Patrick bet David is raising not only his but also his company's rating, of which he is CEO. The next day, when a person needs insurance, there is a good chance that he or she will go to Patrick Bet David because he has previously given him tremendous value.
You probably wonder why.
Because he got a ton of benefits from it. All while other insurance companies don't care about their clients and don't have social media accounts where they can interact with them.
LinkedIn
Unfortunately, LinkedIn's algorithm rarely shows LinkedIn company accounts in the feeds. Usually, Company accounts have a small reach which isn't worth the effort (well done to all the pages that are really popular on LinkedIn).
However, if you want to promote yourself and work on self-branding and making quality leads, LinkedIn is a great choice for you.
To achieve this, it is necessary to do one thing: write posts that people are going to find interesting, but are also related to what you do.
For example, I do marketing and 90% of my posts are related to it. This way, my connections get the impression that I'm a marketing expert, because I have a lot to say on that topic.
Another advice: don't write generic posts and raw information that can easily be found on the internet. Always include your opinion or write something from experience. For example: 'When I worked with a client from the car industry, this is what we did and these are the results that we got'.
People love when you speak from experience because the experience is the best way of learning something.
Pinterest
It is amazing how much good stuff you can find on Pinterest because of their amazing algorithm, which people use a lot.
Additionally, when you are using Google Images, you will find a ton of Pinterest images.
I'm telling you this because everything that you put on your website and think it's of good quality, you should also put on Pinterest.
Also, it would be great if you made custom images only for Pinterest because this affects the number of clicks. The more interesting the picture and the content, the more clicks your pin will get.
The best way to learn about the most popular content on Pinterest is to go to their website and look up the keywords related to your business. The first results you see are a great example of what you should be posting.
WhatsApp for Business
Some say WhatsApp is a social media, but to me, it's only a messaging app. However, it is crucial to mention that people nowadays don't like to talk over the phone and prefer messaging.
Through WhatsApp for Business, it is so much easier to communicate with your customers, plus you have the ability to add all sorts of information about your business on this app.
According to some research, when potential clients see the WhatsApp icon next to a phone number, there is a higher chance they will use it because they know it's a great way of communicating. It's your choice whether you want to use WhatsApp and all the advantages textual communication offers.
3. Social media's bad side
People are starting to see the bad effects social media has on our society and experts and doctors have been starting campaigns to raise awareness about it, some of which are working. More and more people have been doing the so-called 'social media detox', where they turn off their social media accounts for a few days in order to 'reconnect' with the real world.
How does this impact your business?
It is very easy to lose a dedicated client if they just suddenly decide to delete their account on that social media. This is why the diversification I spoke about is so important. You want to be present on as many social media you can.
Also, be careful with what you're saying and posting about. You don't want to offend anyone with a bad joke or a comment you didn't give much thought about. Our society is changing every day and so is language, and it is important that we change along with it.
You don't want to be included in a post or video titled 'Social Media Fails', because you said something really bad, which decreased your sales by 20%.
Additionally, if your content isn't interesting and/or educational, there's nothing stopping your followers from unfollowing you. They can find hundreds of accounts with similar themes that write and post better content.
People have begun to massively unfollow profiles that don't keep their attention, therefore the quality of your posts must be great. And what's more important for good content than a good story? This leads us to the fourth chapter, storytelling.
4. No more likes, storytelling is taking over
About 3 months ago, we heard that Instagram was removing likes, and 2 weeks ago we heard about Facebook doing the same. On the two biggest social media platforms, we're not going to be able to see the reactions and their number anymore, except for the person who posted it.
And now, social media managers are wondering: 'What do we do now? How do we know how successful that post is going to be?'.
I think this Facebook's move is going to contribute to one thing: the quality of the posts will go up and posts will have to start telling a story.
Now that likes are gone, profiles will not be able to be messy anymore, with different post themes and no chronological order. You will have to start telling a story with your posts, and every post will be a little puzzle piece in a large puzzle.
Your followers will not be influenced by likes anymore and won't like something just because it has a huge number of likes. They'll start actually wanting to look at a gorgeous photo or read the description before liking it.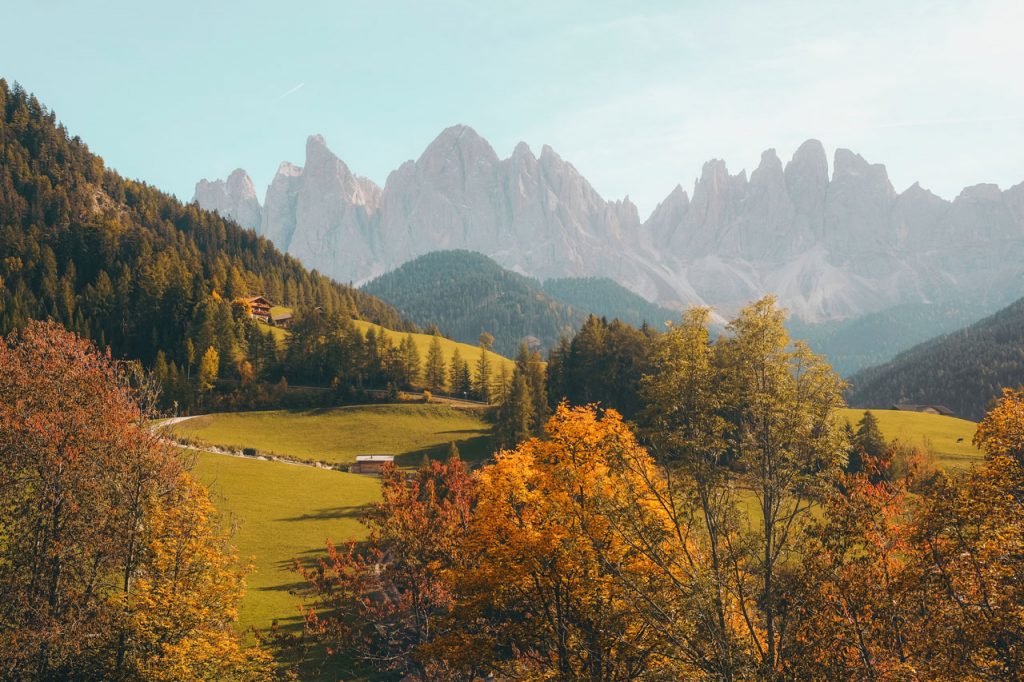 I think that page owners will become much more interested in marketing methods when they realize they will have to really reach an audience in order to sell them something.
Just like the number of likes will start to matter less, the same will happen to the follower counts. Having 10k+ or 100k+ followers isn't that amazing of a feat anymore, especially if you live in a city that has a couple of millions of residents. Also, when likes get removed, people will start following only the pages they really find interesting, which will give them an increase in followers. Storytelling wins.
5. Chatbot and artificial intelligence
Have you added a Chatbot on Messenger? Chatbot and the use of AI for communication purposes is one of the most important social media trends of 2020.
Nowadays, no one has the time to wait for an answer, they want it within a few minutes. To stay on top of this without being active 24/7, chatbots are the ideal solution.
What does a chatbot do?
It simply predicts a question a customer might have and automatically gives an answer to it. You can teach it a number of questions, for example, if you run a fast-food business, one of the questions to teach a chatbot would be 'can I make an order?'. This way, you are saving a customer valuable time.
What do you get out of this?
The chatbot automatically answers instead of you. If, for example, you don't take reservations, you can teach it to respond: 'We're sorry, but we do not take reservations over Facebook. You can reach us through this number…'.
This way, you saved up the time for both the customer and yourself.
Of course, this isn't an AI, it's just a system of questions and answers. Regarding chatbots, I really like the way the ManyChat platform works. It is easy to use and doesn't require previous experience.
How much time does it take to set up questions and answers? Only a few hours, and ManyChat is free and I use it for some of my clients.
Artificial Intelligence
However, if you want a real AI, there are always services that are being worked on and can automatically respond to messages, as if a person is typing them. It's not perfect yet but still used.
Personally, I haven't started using AI services yet because I haven't properly tested them, but it will be a must-have for my bigger clients in 2020. I think this will make both my and my team's jobs much easier when it comes to responding to messages and handling people. Not to mention how much money, time and nerves it will save.
6. Selling directly through Facebook and Instagram
Facebook and Instagram have made it so much easier for their users to sell products via their platforms. In the past few years, it's become possible to sell products directly through the Facebook Marketplace and to tag them on Instagram posts.
This is a great advantage for one reason – you don't have to go to a website in order to purchase a product. There's always a fear of someone stealing your credit card details, not getting what you ordered, bad refund policies, and many more things that prevented potential buyers from purchases. They are gone now.
Now, social media users have the opportunity to buy products on verified and trusted pages (or apps) without worrying.
Because of these reasons, it is better to post your products on the Marketplace and tag them on Instagram.
You can notice that all big companies tag their products and make it possible for their followers to purchase directly from Instagram.
Do this for your followers, as well.
7. Canva isn't an option anymore
How many times have you read posts like 'if you don't know how to use Photoshop, go to canva.com because there you can make great posts in just a few clicks'? That doesn't work anymore.
This year is probably the last one where you will be able to get away with this without anyone saying 'what is this amateur doing'.
Now, everyone on social media is racing to make their posts as high quality as possible. There are two solutions:
Of course, the second solution will take more time until you can master amazing graphics. And even when you do, you will have to keep perfecting your skills and reaching more and more advanced levels.
Remember, your profile must be top-notch, and this is not possible if you use canva.
Believe me, around March or April, you will start noticing profiles with amateur posts dying down. Follower expectations are growing every day and you must keep pace with them.
8. Creativity
Where there are creative posts, there's creativity. The creativity we're talking about isn't something like 'I'm going to choose a weird background for a picture of a bicycle I'm selling'. No, we're talking about a 'normal' creativity everyone knows about.
We're talking about the creativity that is different and rare and could take 2-3 days and a whole team.
One of the most creative Instagram profiles that I follow is Will Smith's.
Look at one of his posts.
Look at this one too.
Whenever you see posts like this, you have the need to look at it a few more times, and then share it with a friend or on a story.
Of course, Will Smith has a team minimum of 10 people who work on his social media image, but if you have a profile with 10k followers, I'm sure that this kind of creative posts would have a huge success and positively impact your business, even if posted only once per month.
Of course, it takes a long time to come up with these kinds of ideas. Exercise your brain and do your best to impress everyone who sees your posts.
9. Profile colors and professional photos
You can stand out among your competition even more by making your profile look memorable.
To achieve this, you must have professional photos which will show your product, company or service in the best way possible.
After you take the photos with a camera, you will have to use Lightroom, which is a program for processing colors that will give them more identity.
And when I say identity, I'm talking about how all the photos and graphics on a profile must contain the same colors and lighting.
Check this profile on the link below:
You can notice how everything is in unison and has a specific visual that describes the brand. This is what you need, photos that look like they were taken in a studio and all have the same tone. What I've noticed is that those profiles have more followers and engagement because they look aesthetically pleasing.
Conclusion
In this blog, we spoke about the social media trends what are likely to happen in 2020:
TikTok – a phenomenon that became a standard
Diversification – all the social media you're on
Social media's bad side
No more likes, storytelling is taking over
Chatbot and artificial intelligence
Selling directly through Facebook and Instagram
Canva isn't an option anymore
Creativity
Profile colors and professional photos
I think that if you follow all the mentioned trends, your profile will look like it's managed by a special agency for the price of a few thousands of dollars. Do your best, because the majority of your potential customers will find you through social media. Use the potential that you have.
Thank you for reading!