If you are into social media or work with social media, this blog post is exactly what you need.
It's hard to come to terms with some of the social media trends in 2022. Still, just like every other person who does social media marketing, we know that changes are inevitable and that we have to embrace them in order to maintain relevance on social media.
Today we will talk about 10 social media trends that will take off in 2022. Utilizing them on your social media accounts will bring new potential customers to your business.
These tips will help your business reach new heights by optimizing the way you interact with your audience on your social media.
So, without further ado, let's dive in.
1. TikTok – A phenomenon that became a standard
TikTok is a social media with a very weird concept and it is already called 'the new Instagram'. And when we say the new Instagram, we mean a social media that has a ton of popularity.
The reason for this? The number of active people on the platform, which increases day by day, making it one of the fastest growing social media platforms in the world in 2022.
This platform has become very interesting. Not only is it video marketing but it is short-form marketing as well. Even though it's a legitimate platform it is also a trend on its own. And no one should be surprised by this.
Anybody who has been involved in social media marketing for any length of time has seen this massive upswing in TikTok's popularity.
At first, it started like any other social media platform with a lot of young users. Later on, it spread through the age spectrum rapidly. It started to be adopted by Millennials, Gen X, and finally by Baby Boomers.
The point is if you have the ability to make short-form videos – make them. The number of TikTok's monthly users is well over 1 billion people, so it is an opportunity to expand your audience and the number of your potential customers.
In a very short time span, you can gain a massive following. Because it's "new", it's easier to acquire followers than on Instagram, due to its decreasing reach in recent years.
Now that we've seen why TikTok is a must-have social media for 2022, let's have a little chat about social media diversification.
2. Diversification – All the social media you're on
Having 3-4 social media accounts for your business is almost a must, and you can use 90% of your energy on the one where you have the most success.
In 2022, it won't be that easy. If you want to have a ton of success gaining traffic on social media right now, you will have to make content for at least 7-8 platforms.
This way you will ensure that your content is diversified over various platforms and that you maximize the potential and opportunities that different platforms and audiences present to you and your business.
Aside from Facebook, Instagram and Twitter, you will have to start posting on the following social media platforms:
YouTube
LinkedIn
TikTok
Pinterest
WhatsApp for Business
We've already explained the significance of TikTok and why you should use it, and now we will explain YouTube, LinkedIn, Pinterest and WhatsApp for Business.
YouTube
This is the ideal platform for posting 'behind the scene' videos, just like socializing videos of your business. As we all know, video is a very interesting format, and through YouTube, you can keep your audience engaged with new and interesting content.
A good example of a company's YouTube account is Business Insider. Almost every day, they share interesting videos from the business world, and that way, they are generating hundreds and hundreds of visitors.
It is noticeable that they put in a lot of effort into recording the videos and topic choices. They are very interesting, even in the final cut. Here's an example:
That would be a YouTube company account.
An example of a great personal Youtube account which has an incredibly good effect on the company that person is working for (or owns it) is Valuetainment.
Through sharing content with value, Patrick Bet-David is raising not only his but also his company's rating, of which he is CEO.
The next day, when a person needs insurance or any other service, there is a good chance that he or she will go to Patrick Bet David because he has previously given him tremendous value.
You probably wonder why.
Because he got a ton of benefits from it. All while other insurance companies don't care about their clients and don't have social media accounts where they can interact with them.
LinkedIn
In the past, Linkedin's algorithm rarely showed company accounts in the feeds. But, social media algorithms are always evolving, and today Linkedin is a great place for networking with other businesses.
If you want to promote yourself and work on self-branding and making quality leads, LinkedIn is certainly a great choice for you.
To achieve this, it is necessary to do one thing: write posts that people are going to find interesting, but are also related to what you do.
Another advice: don't write generic posts and raw information that can easily be found on the internet. Always include your opinion or write something from experience.
For example: 'When I worked with a client from the car industry, this is what we did and these are the results that we got'.
People love when you speak from experience because the experience is the best way of learning something.
Be aware that video content is overtaking social media platforms, and Linkedin is no exception.
As of January 2022, the platform had over 700 million users and around 22 % of American users accessed it daily.
With the help of LinkedIn, you may communicate with individuals around the world in 24 different languages. With everything at your disposal, there are numerous opportunities for profit!
Pinterest
Considering how many people use Pinterest and its incredible algorithm, it is astounding how much wonderful content can be found there.
Additionally, you may find a ton of Pinterest images by searching Google Images.
We are telling you this because everything that you put on your website and think it's of good quality, you should also put on Pinterest.
Additionally, it would be fantastic if you created unique images exclusively for Pinterest because this influences the number of clicks. Your pin will receive more clicks if the image and content are both appealing.
The best way to learn about the most popular content on Pinterest is to go to their website and look up the keywords related to your business. The first results you see are a great example of what you should be posting.
WhatsApp for Business
Some say WhatsApp is a social media, but many people consider it to be a simple messaging app. However, it is crucial to mention that people nowadays don't like to talk over the phone and prefer messaging.
Through WhatsApp for Business, it is so much easier to communicate with your customers, plus you have the ability to add all sorts of information about your business on this app.
According to some research, when potential clients see the WhatsApp icon next to a phone number, there is a higher chance they will use it because they know it's a great way of communicating.
It's your choice whether you want to use WhatsApp and all the advantages textual communication offers.
3. Meme Marketing
As we said earlier, social media trends today are always evolving, but meme marketing has been relatively popular for quite some time and we are continuing to see it for one simple reason – because it works.
You see, It's important to understand basic user psychology when they are visiting different social media platforms. For many, these are outlets where they can engage and connect with others as well as be entertained.
Memes kind of tie all of these things together.
And there are many famous memes that we are all aware of. But the best thing is that there are a ton of meme generation websites that you can use online and quickly create different types of content and memes that suit your needs.
Long story short – Memes. They are funny, and people like them so if you can use them might as well give them a go.
4. Social media's bad side
Current social media trends can have a negative impact as well, and people are starting to see the bad effects social media has on our society. Experts and doctors have been starting campaigns to raise awareness about it, some of which are working.
More and more people have been doing the so-called 'social media detox', where they turn off their social media accounts for a few days in order to 'reconnect' with the real world.
How does this impact your business?
It is very easy to lose a dedicated client if they just suddenly decide to delete their account on social media. This is why the diversification we spoke about is so important.
Also, be careful with what you're saying and posting about. You don't want to offend anyone with a bad joke or a comment you didn't give much thought about.
Our society is changing every day and so is language, and it is important that we change along with it.
You don't want to be included in a post or video titled 'Social Media Fails', because you said something really bad, which decreased your sales by 20%.
Additionally, if your content isn't interesting and/or educational, there's nothing stopping your followers from unfollowing you. They can find hundreds of accounts with similar themes that write and post better content.
People have begun to massively unfollow profiles that don't keep their attention, therefore the quality of your posts must be great. And what's more important for good content than a good story?
5. Long Form Content
Long-form content is a really positive trend that is moving on the right path. In fact, a large number of the short-form content providers in the market are significantly lengthening their short-form material.
The truth is that it is obvious that the longer content will offer you greater authority, credibility, and trust – all of the qualities that we are attempting to establish by producing material online.
Recent research has shown that users like longer content, especially when you deal with complex topics. It is even more desirable to write longer quality content, because that is the most important SEO factor.
At the center of any search is value for users, and any algorithm will give users longer, more meaningful content rather than shorter content.
6. Influencer Marketing
A company's prospects of success online can be made or broken by its use of influencer marketing.
Everything depends on what and to whom you are selling. People have an affinity for influencers, but you need to know which influencer your audience will trust.
There are influencers out there, and some of them may be approachable for less money than when compared to other traditional marketing methods, regardless of the business market or industry you are in.
The secret to successful influencer marketing is to ensure that your brand, your message, and the influencer's audience are all well-aligned and consistent.
We like to compare the current state of influencer marketing to the early days of web advertising, roughly ten years ago, when no one really understood its potential. This implies that you can still close sales and build relationships with key figures in your field.
However, it won't last forever, so it's probably best to start forming such connections right away.
Social media platform trends and marketing strategies are always progressing, and this is just one of the ways you can benefit from them.
7. Augmented Reality
We can't help but concur on this point and even be enthusiastic about it. Now, for a very long time, many creators and small company owners have felt as though augmented reality and its bigger sibling virtual reality were out of their league and out of their reach.
Simply put, the technology has been too pricey and complex. However, things are evolving. This is one of the most interesting social media trends in 2022, and it is starting to spread like wildfire.
The ability to sort of put a funny face on oneself, add an intriguing background, or do other things to liven up your content is already present in several apps.
The secret to using augmented reality effectively is to do so in a way that is consistent with your brand, your intended audience, and the message you want to convey.
Either way, it's cool stuff and it's here to stay.
8. Video Marketing
As long as it is constructed on sound video concepts, long-form or short-form video is simply an unbeatable marketing tactic. In fact, it seems a little strange to discuss video and how crucial it is if we don't already know that.
However, what we know and what we really do frequently tell two different tales.
Let this serve as a wake-up call and a reminder that video is still crucial, not just to the market you're attempting to reach, but also to the platforms and algorithms that they live and die by.
Video marketing is evolving quickly.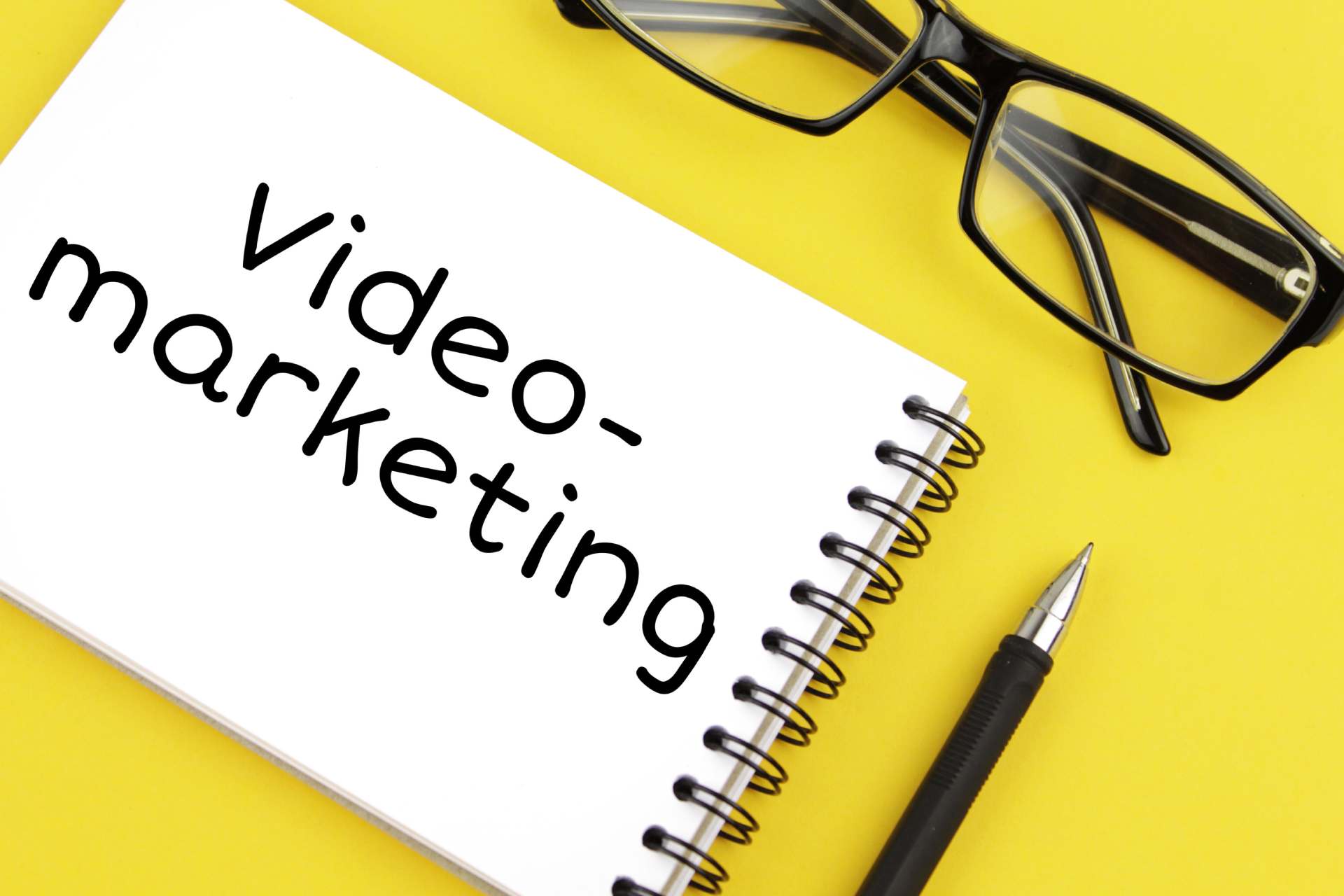 Simple client testimonials and product demonstrations have evolved into a crucial marketing tool for companies of all sizes.
According to studies, adding video to a website can boost the likelihood that a visitor will stay on the page by as much as 80%. Additionally, according to video marketers, video is the ideal medium for swiftly and effectively delivering a message
With so much on the line, it's critical to keep on top of developments and understand the key social media trends in video marketing for the foreseeable future.
Video marketing will only continue to gain popularity as the 21st century goes on.
Conclusion
We discussed the social media trends in 2022 in this article such as:
TikTok – A phenomenon that became a standard
Diversification – All the Social Media You Are On
Meme Marketing
Social Media's Bad Side
Long Form Content
Influencer Marketing
Augmented Reality
Video Marketing
If you comply with all of the aforementioned trends, your profile will, in my opinion, appear to be managed by a specialized firm for a price of a few thousand dollars.
Do your best because social media is where most of your potential clients will find you. Make the most of your potential.
And if you want to learn more about digital marketing tips be sure to check our other blog on conversion rate and why that's important for any online business.