When TikTok, then called Douyin, as it is still called in China today, was launched in September 2016, no one could have guessed that it would become so popular.
And especially not so popular outside of China, because most apps developed in China are intended for the local market and rarely conquer the world the way TikTok did it.
TikTok is one of the fastest-growing social media platforms ever that enables users to film and share short videos from 15 seconds to one minute long. Similar to Vine, but much more popular, TikTok hasn't stopped growing since it launched. And the growth is anything but slow.
During 2017, it became available on the Apple store and Google Play for users from all over the world, and during 2018, the dizzying growth of users began.
By smartly utilizing the editing, music, and filter features, TikTok users are creating videos that are getting millions of views, and they have millions of followers. The top ten most followed accounts have over 20 million followers and are mostly owned by social media personalities. And there are more and more stars who gained popularity solely based on TikTok content.
Now when we are in the middle of 2021, almost 5 years since TikTok was launched, many are wondering what will happen to it in the future and is TikTok the fastest growing social media platform in 2021?
In this article you can read about:
Most popular social media platforms
Before we focus on TikTok, let's take a look at what are the most popular social media platforms both now and in the last couple of years, even a decade.
These are the social media platforms that we all probably use and they have the most downloads and the most active users. TikTok is definitely among them.
In this section we will say more about:
Facebook
YouTube
WhatsApp
Instagram
TikTok
Facebook
When historians analyze our time in a few hundred years, Facebook will surely be among the things that will be mentioned.
Although Myspace was created before Facebook and was popular when no one even knew about Facebook, it cannot be said that Facebook is the first social network, but the importance of Facebook is incomparable.
Even now when Facebook is in decline, Facebook still has the most users. Over 2.5 billion people visit their Facebook profile at least once a month and that brings in almost 100 billion in annual revenue.
Mark Zuckerberg and everyone else important to Facebook is certainly devising new options to bring Facebook back to its former popularity, but even if everything stays the same as it is now, it will be a long time before another social network has as many members.
YouTube
Some of you may be surprised that we classify YouTube as a social media platform because many consider it more of a search engine than a social media platform, but YouTube is both.
YouTube I as we all know is the second largest search engine in the world behind Google and is also owned by Google. In addition, it is a very important social media platform, with about 2 billion users per month.
Due to the variety of content that can be found on YouTube, over 70% of adults in the USA use it, which sets YouTube apart from, for example, Instagram and TikTok, which are primarily used by younger generations.
YouTube is one of a kind, so it will continue to be among the most popular social media platforms for a very long time.
WhatsApp
We will not go into whether WhatsApp is better than Viber or not, one thing is for sure and that is that WhatsApp is more popular because it has many more users.
WhatsApp is the most popular social messaging app, even ahead of Facebook Messenger with over a billion regular users.
It's free and allows you to have a marketing channel for your audience that's why it's so popular.
Instagram
Due to its characteristics, and that is primarily the focus on visual content, and not on written content which main Internet users find boring and time-consuming, Instagram has been the fastest growing and most popular social media platform for several years.
Since then, Instagram's reach started to fall.
But Instagram, owned by Facebook, has certainly remained one of the most popular networks not only for private use, but also for business purposes as it is a great place to advertise your brand, products, and so on.
And what Instagram has managed to do is to be popular among older generations as well, not just among those between 15 and 30 years old. Over a billion people use it and it will remain relevant for years to come.
TikTok
And now we come to the star of our blog, and that is TikTok.
TikTok currently has about 700 million active users per month, which ranks it in the top 5 most popular social media platforms, and we are sure that it will reach one billion sooner rather than later.
Like Instagram, it focuses on visual content which has a short duration.
While Millennials tend to use Instagram more, TikTok is the absolute winner among Generation Z.
What further shows us the popularity of TikTok is that time per user spent on TikTok exceeded that for Facebook, and we all know how important engagement is. It is often more important than just the number of users who spend just 5 minutes per day.
Which are the fastest-growing social media platforms?
When TikTok was launched in 2016, Facebook already had over a billion and a half users, and Instagram about 600 million.
From 2016 until today, TikTok is the fastest growing social media platform that has the most downloads globally.
It should be clear to you that it is not the same fastest growing and biggest.
Especially growth is increased when TikTok merged with Musical.ly because then TikTok became a kind of mix between Musical.ly and Vine so people start to use it even more.
While Facebook and Instagram record annual member growth of about 5 to 10 percent, TikTok has the growth of over 30% for the second year in a row.
Therefore, although it is practically impossible for TikTok to dethrone Facebook, TikTok has certainly secured its place among the top 5 social media platforms, both among most popular ones, as well as when it comes to growth.
In this part we will mention a few more social media platforms, some of them are familiar to you and some may not be, and all of them are growing:
LinkedIn
Clubhouse
Houseparty
Pinterest
Others
LinkedIn
LinkedIn is a well-known network of professionals and this is what sets it apart from almost all other social media networks. LinkedIn's focus is not on entertainment but on finding a job or finding potential workers, depending on who is using it.
LinkedIn doesn't publish a report on Monthly Active Users (MAU) so we can't say exactly what percentage growth is, because MAU is considered the most authoritative data we can get on growth.
But certainly, the number of registered members has more than doubled since 2019, so we do not doubt that most of them are active, due to the nature of this social network, which certainly ranks LinkedIn among those with the highest growth.
Clubhouse
The Clubhouse has a unique concept, so it should come as no surprise why it is becoming increasingly popular.
It is an invite-only app, and if that were not the case, surely Clubhouse would have many more users.
Only audio content can be found on the Clubhouse, but not in the form of podcasts as we are used to.
In short, we can say that at Clubhouse you can listen to other people's live conversations and participate in them. Very interesting concept, indeed.
There are currently about 10 million active users, which is very little compared to the other social media networks we mentioned, but less than a year ago there were just about half a million people at the Clubhouse.
And since it's invite-only, then 10 million is a great number that is sure to grow.
Houseparty
We can say that Houseparty has benefited from the coronavirus pandemic.
Although the Houseparty app is online since 2016, until 2020 it had about a million members, and during the last year, that number jumped to 50 million.
Houseparty is a group video messaging app where a maximum of 8 people can be part of a video chat.
What distinguishes Clubhouse from other similar apps is that you can make video chat fun with the help of filters, stickers, and various other effects available.
The app does offer ad space, which many users like and use to meet new people.
But this does not exclude the possibility that businesses use it, because they can organize video chat parties where an influencer will be the host and so on.
Pinterest
Pinterest has been around for a long time, and its popularity is constantly growing.
A wide variety of content can be found on Pinterest, and what is interesting is that over 80% of users are women. However, this does not mean that men do not use it, because it has recently been noticed that new users are both women and men.
It has more than 400 million users per month.
Others
In addition to all these social media networks, we could certainly mention Snapchat, which seemed to have even brighter future than it is today until it was overshadowed by TikTok. Although Snapchat is certainly still popular and its engagement rate is great.
Then Reddit stands out for recording over 95% organic reach. Twitter is increasingly losing popularity, although over 300 million activist users are a respectable number.
Yubo and Caffeine can be the next two big things in the world of social media networks.
Why is TikTok so popular?
Some might wonder why TikTok is so popular, and Vine, which is similar, no longer exists today.
There are many reasons, but the time of the launch of TikTok and Vine certainly played a big role.
Vine came earlier and then for example the Instagram story did not exist.
With the advent of Instagram story and Snapchat, people have become much more relaxed to record themselves and we can safely say that this has paved the way for TikTok.
While Vine was not so lucky. Still, that may not be the only reason.
Smartphones have advanced, so it is much easier for users today to post than before.
TikTok is also technically superior to Vine, it is much easier to find relevant content and so on.
The Byte is the official successor of Vine, which is slowly making its way back to the market and we will see how far it will go. Certainly the focus is on a different kind of content than TikTok when we compare them.
A few more reasons why TikTok is so popular:
The appeal of TikTok content
The "For You" Page
TikTok challenges
Facebook isn't cool anymore
More and more older people are joining TikTok
More and more celebrities
The appeal of TikTok content
Okay, so TikTok enables people to make short videos, but so do other social media platforms. What is it that makes TikTok so popular?
This is probably the most important reason of all: video length. You can make 15 – 60 second long videos, which gives everyone as much freedom as they need. Vines were only 6 seconds long max.
Another benefit of TikTok is that you can make any kind of video with any song that you like, be it lip-syncing, dancing, pranks, tricks, you can make pretty much anything, alone or with your friends.
What makes TikTok especially appealing is the remix feature. Users can take other users' videos and add themselves to it, and either mimic their movements or make a joke. This can go on for quite a while, and people can keep the chain going until the video gets too confusing and hard to understand.
Since they just implemented an advertising system recently, it isn't yet as annoying as the ones on Instagram and Facebook, which might be another reason why it's so popular. When social media platforms start pelting people with ads, they can easily drive users away.
If they come up with new stuff, it is guaranteed to easily attract a few more millions of users.
The TikTok's "For You" Page
The "For You" page or FYP certainly has a huge credit for the success of TikTok.
It is a content discovery feed that is powered by AI. The unique algorithm that uses AI will show you the best content according to your interest.
The algorithm pays attention to what content you watch, comment on, like, and what content you post.
Another thing that the algorithm analyzes is the interests of those whose videos you watch, which is most similar to options like "frequently bought together".
The algorithm is constantly improving and is already at a very high level, so we should pay tribute to the developers who did such a great job and attracted hundreds of millions of people.
Every social media network has something similar to FYP, but non is successful as FYP on TikTok.
TikTok challenges
Remember a few years back when people were all about weird YouTube challenges? When they would record themselves stuffing their mouths with cinnamon and eating really hot peppers? If you think this time is over, you're wrong. Challenges are still happening on YouTube, and TikTok too.
In 2018, Jimmy Fallon came up with the #TumbleweedChallenge, where people would record themselves rolling on the ground like tumbleweeds while western music was playing in the background. This brought him a ton of publicity (not like he needed it), but more importantly, it started a new popular TikTok trend that people were more than eager to participate in.
Now, imagine a brand starting such a popular challenge. Fallon is already pretty famous and he's not selling anything but were a brand to do the same thing, it would boost their sales and improve their brand image. If the brand isn't famous enough and doesn't have a huge following, the influencer they hire can start a challenge for them.
Facebook isn't cool anymore
Nothing lasts forever, and social media platforms' popularity is no exception.
Statistics show that in 2012, 94% of teens were using Facebook, but that number is now down to below 50%. This is no coincidence; teens just don't think Facebook is cool anymore. Instead, TikTok is the new hot trend, where anyone can make content and get hundreds of views even if they don't have many followers.
Another thing that may have contributed to teens leaving Facebook for TikTok is the fact that more and more parents and grandparents are using Facebook these days. I remember being in my teens and just praying for my parents not to show interest in Facebook. Not because I had something to hide, but because I didn't want them embarrassing themselves and using the status bar instead of the Google search.
More and more older people are joining TikTok
History always repeats itself. What happened to Facebook is now happening to TikTok. More and more older people are now joining TikTok, be it for just fun or to promote their company.
A few months ago, I was watching a few videos about the success and growth of TikTok and I remember going through the comments and noticing people in their late 30s and 40s, and sometimes even older. They were all speaking about how they were going to make TikTok accounts and start promoting their businesses on it. Even though teens are trying to escape their parents, it is pretty much impossible. But that certainly contributes to TikTok being so popular.
Social media experts are making videos about how fast and easy it is to gain thousands of TikTok followers, and older people, especially those who own businesses, want in on it.
More and more celebrities
Most followed accounts on TikTok belong to TikTok stars, but it is noticeable that more and more celebrities are creating TikTok too.
At TikTok, you will find Will Smith, Jason Derulo, Britney Spears, Selena Gomez, Mariah Carey, Justin Beiber, Miley Cyrus, Alex Rodriguez, and many others.
All of this further contributes to the popularity of TikTok, as many of those who have not had a TikTok account so far will make one because their favorite celebrity invites them to do so.
How does TikTok influencer marketing work?
Before brands hire someone and give them a ton of money, they first do a lot of research. They try to find influencers whose followers are their target audience, so whichever product they have the influencer promote, they can be sure that it's going to be a hit with the audience.
The quality of the influencer's content is also very important, as well as their TikTok engagement rate and we will take more later about TikTok engagement rate.
Deals between TikTok influencers and brands
After the brand and influencer make a deal, the influencer starts incorporating the products in their videos, showing them to millions of people. Studies show that people are much more likely to buy a product from an influencer they like, especially if the influencer is seen using it or strongly recommends it.
What's important is that the brand and influencer come to an agreement about the way the products will be promoted. It is crucial that the brand gives the influencer enough space for them to do their own thing and promote the product in a way that is most natural to them and their audience. The more natural it feels, the better.
There's a reason why more and more young people just aren't watching TV anymore: they're sick and tired of advertisements that cannot be skipped and aren't personalized. At least with influencers, the products being advertised to them fit their interests.
Influencer payments
According to Influencer Marketing Hub, the top TikTokers can earn $50k–150k for a successful brand partnership. Who said that social media platforms were a waste of time?
Before TikTok made an advertising system, this was the only way of brand promotion. But now there is one, and influencer marketing is still brands' number 1 choice. Besides the sales increasing, influencer marketing also helps with brand awareness, helps brands reach new audiences, improves brand advocacy, and drives lead generation. Social media platforms are what brands were waiting for all along.
TikTok features
Tik Tok offers numerous features, some of which are very used, and some users don't even know about.
We will mention some of the most useful.
A slideshow is a great feature to tell the whole story you want, but can't because the video on TikTok is short. It is very easy to create a slideshow. All you have to do is select all the photos and videos you want to include, edit them and then publish them.
Voice effects on TikTok are also a very useful option to enrich your video. You will find voice effects when you enter the editing screen.
You don't need a lot of money or a studio to take advantage of the green screen effect on TikTok. You can choose which photo or video to use for the background, which gives you options like you have a green screen.
You can also make text appear and disappear, make a duet using TikTok duet feature, use a TikTok song from another video, and many more.
What is important to note is that the TikTok has also implemented some very important features that have nothing to do with entertainment but with very serious things.
Some of the most important features are in-app suicide prevention, restricted mode, screen time management, risk warning tag, family pairing, and many other features that can even save lives.
Because it should not be forgotten that any social media network can become dangerous because of members who have bad intentions.
TikTok engagement rate
In our blog about Instagram's declining reach we talked in more detail about the difference between reach and engagement.
In short, reach is, hence the name, the number of people your Instagram post has reached. While engagement includes likes, shares, comments, and any other direct interaction of you or your content with users.
Engagement is generally more important, especially when it comes to TikTok.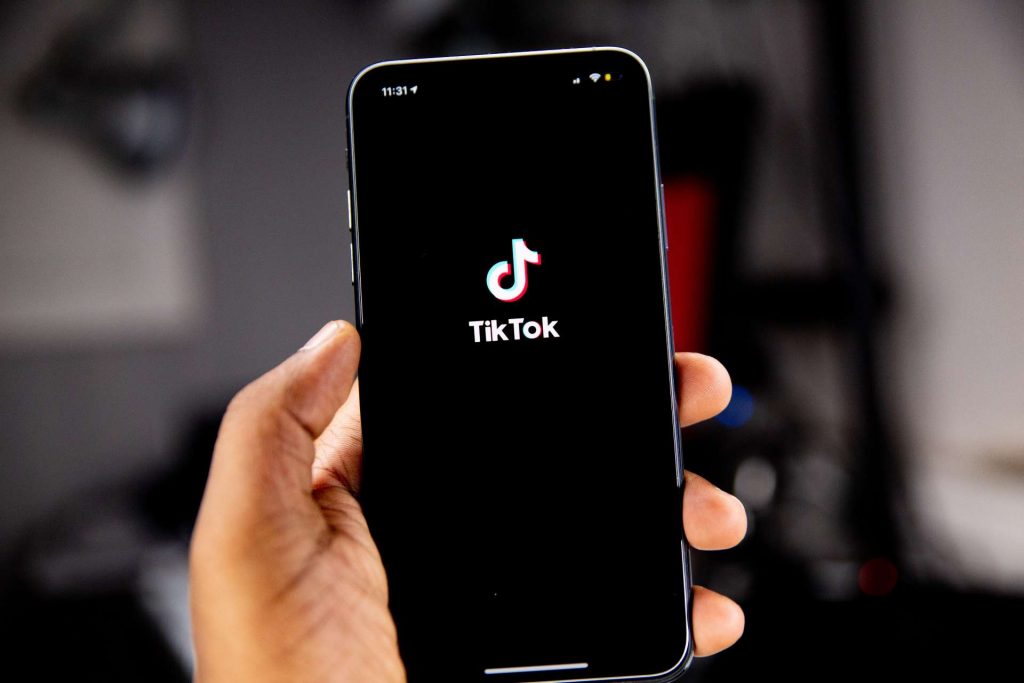 The average engagement rate on TikTok is over 15%. That's a lot, compared to Instagram for example. TikTok users are far more engaged.
What is also important to note is that the engagement rate on TikTok does not depend so much on the number of followers and audience size in general, as is the case with Instagram. There are many examples of profiles on TikTok with fewer followers who have a higher engagement rate compared to those with even a few thousand followers more.
We will tell you how you can improve TikTok engagement rate:
The batch theory
Q&A
Be consistent
Challenges
Live stream
The batch theory
Outside of the people who are employed by ByteDance Ltd., the company behind TikTok, no one can say with absolute certainty how the TikTok algorithm works.
Yet, by using TikTok, people have inferred certain patterns that the algorithm repeats, and one of those is "the batch theory".
This theory applies to a new video that is posted on TikTok. That video is then shown to a small number of people, but if a few of them watch that video to the end, it improves the engagement rate, and then that video will be shown to a larger number of people and vice versa.
If most users quickly stop watching that video, it will become irrelevant to the algorithm.
That's why you have to pay attention that the video gets the viewer interested very quickly. Since the videos on TikTok are short, then you only have 3 to 5 seconds to interest the viewers and make them watch the video to the end.
It is very challenging, much more complicated than on YouTube, for example, where you have at least half a minute at your disposal. But you have to give your best to make the first 5 seconds great.
Q&A
TikTok Q&A is a new feature implemented just a few months ago. And that's something you have to use to increase your engagement rate because it's an ideal feature for that purpose.
The Q&A feature gives you the ability to engage with your audience very simply and easily. Also, in this way you are sure that you create very relevant content because it is something your audience is interested in without a doubt.
This option is only available for creator accounts. Open settings and click 'Creator'. Here you will see the 'Q&A' option and click 'Turn on Q&A'.
After that, they will be able to ask you questions, and you will answer those questions by recording a video.
Be consistent
You can't be a successful TikToker without consistency. We know this is easier said than done because to be consistent you have to set aside a lot of time daily.
But it is necessary and there is no shortcut to achieving the desired engagement rate differently.
Your audience needs to know that they will regularly get new, interesting, and relevant content from you, and only then will they return to your profile and engage with you.
If you are not consistent, they will forget that you exist.
Challenges
Challenges are something that made TikTok famous.
While this is no longer only relevant on TikTok, it doesn't mean you shouldn't participate in new challenges and follow new trends.
Almost every day a new challenge arises and of course, you will not try each one, but you should try as many of them as possible, especially those that you conclude will be relevant.
This can usually be seen by whether a famous TickToker is taking part in the challenge.
Don't be shy, nothing is stupid on TikTok and you shouldn't be ashamed of anything.
Just be interesting for your audience. That's all that matters. You can even start a new challenge if you have some interesting ideas. That is the best way to become viral.
Live stream
If you've already used this option on Facebook or Instagram, you know how much of a positive impact it has on your engagement rate.
In this way, you can deepen the relationship with your audience, answer their questions and practically hang out with them, which will further increase their loyalty. They will feel like you are friends.
The live stream is also an ideal option to create longer content, not just those limited to 60 seconds max.
However, the live stream should not be something you will do every two days, because people will get bored and then they will not follow your next live stream.
And it can also happen that you don't know what to talk about during the live stream if you do it too often.
So be sure to have a plan of what you will be talking about during the live stream, to avoid the awkward silence.
If communication with the audience during the live stream goes in a different direction than you planned, that's totally ok, but it's important to have a plan in case the audience just watches and doesn't give you a chance to change the subject.
TikTok strategy for 2021
It is quite clear that TikTok is here to stay.
This means that it will probably be relevant in 10 years, so do your best to make and keep your profile on TikTok as good as possible in 2021.
To be able to do this successfully, you need to have a strategy.
A successful TikTok content strategy for 2021 should include the following:
Hashtags
Tutorials
Content for those with disabilities
Cross-posting
Hashtags
Hashtags and hashtag challenges will only gain in popularity and importance in 2021.
This is an ideal way to connect with the audience and further expand the audience.
When you click on the "Discover" magnifying glass at the bottom of your screen, you will see a list of videos sorted by trending hashtags.
Make sure you use relevant hashtags on your video. But it's also important to know that you shouldn't use a lot of hashtags like on Instagram and Facebook, because you'll ruin the look of your TikTok video. So you have to pay special attention to which hashtag to use.
Run a hashtag challenge, it will have a very positive effect on the engagement rate, and if you use TikTok for business purposes then it is an easy way to improve brand awareness.
You should know that there are sponsored and organic hashtag challenges.
Tutorials
Tutorials and hacks related to your niche are perhaps the best way to increase the number of people following you.
Whatever your niche, publish a tutorial at least once a week.
Recording a tutorial video for TikTok is more demanding, since you have little time at your disposal, so you have to say everything in a short period of time. Of course, don't skip the essential steps during the tutorial, just be less detailed than when making a YouTube tutorial video.
With the help of tutorials, you will show your audience that you care about them and that you want to help them.
Content for those with disabilities
Around one billion people experience some form of disability. I bet you didn't know that.
So you need to make your content accessible in 2021.
If you adapt your content to people with disabilities, it will significantly increase your audience.
And it's also something you need to do because these people deserve to have all the opportunities as well as people who don't have disabilities.
So don't forget about them when you are recording your next TikTok video.
Cross-posting
We have already mentioned cross-posting in our blogs many times as a very relevant thing to include in your social media strategy.
Share your TikTok videos on Instagram, YouTube, Snapchat, and anywhere else where you think it will reach people.
Cross-posting also allows you to hype a new product or something similar by posting a teaser on one social media network and a before-and-after on the other, or how the launch went.
Cross-posting also significantly affects ROI (return on investment).
Conclusion
Some say that TikTok is redefining the definition of social media platforms. They're putting the focus on short and fun content, instead of chatting and posting heavily edited images. Whether they're truly redefining something or not, the success of this social media platform is undeniable, and it's breaking all the records when it comes to downloads (and it's not lacking in the active user department, as well).
TikTok content is easy to create and discover, and the feature of someone taking your video and combining it with their own is great for views. It allows their followers to see you, and when a second person takes that video and combines it with their own, even more people can discover your account.
If you're having second thoughts about making a TikTok, stop overthinking it and go and start making videos, it's way more fun than you think.
We hope we have helped you learn everything you wanted to know about TikTok, its popularity, features, strategies, and many more.
Thank you for reading!